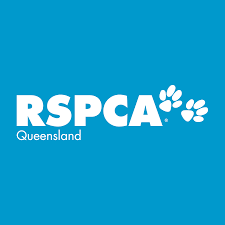 ChewProof not only provided our company with an exceptional service whilst we were gathering quotes, they delivered over 200 beds to separate sites in a remarkable time frame too.
The beds themselves are strong and robust, yet look highly desirable in the pens. Most importantly of all, is that our dogs like them too!
– Hayley Kennington, Operations Manager, RSPCA Queensland
Why Choose a ChewProof Dog Bed
The RSPCA Chooses ChewProof for their shelters

The durable beds save you time, money and stress in the long run

Purpose-built design with an aluminium furniture grade finish

One Bed for life; The Frames are guaranteed for the life of your fur-child

The dog bed of choice for Kennels, Doggy Day Care centres, Shelters, Rescues and Breeders

The Trampoline style offers orthopedic support for larger breeds and aging dogs
Tough Mesh and Riplock Mats to Choose from (we recommend the Riplock for diggers)

Our clean, simple and minimalist design means no chewy bits to destroy!

Australian made Mats ensure durability with 12 month Guarantee

Lightweight aluminium construction is easy to move and will not rust and mark your flooring

As a result, ChewProof is great for toothy breeds such as: Border Collies, Dalmations, Boxers, Bulldogs, Staffys, Beagles, Huskies, Golden Retreivers, Airdales, Dachshunds, Mastiffs. Whippets/Greyhounds, English Setters
Australian Made Mats, For Australian Conditions
All ChewProof Mats are designed and made locally in conjunction with Boomerang Canvas in Brisbane, a division of Pro-Fit Canopies.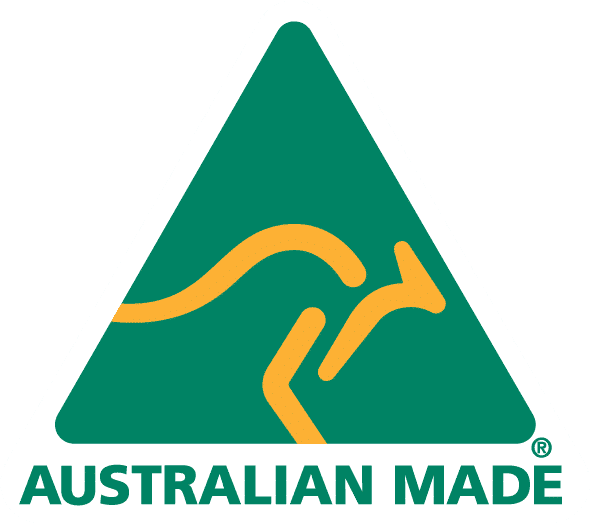 Riplock PVC Mats
Our Riplock PVC materials are sourced from local suppliers and the 680GSM mats are highly durable.
You can upgrade to a 900GSM Fabric for even greater durability for a small fee.
HiFlow TuffMesh
Throughout 2022 we continued to develop the mesh mats, constantly seeking strength, durability and drain-ability. Early in 2023, we uncovered a vandal resistant material that is also resistant against constant scratching by dogs. This material has the added advantage over previous mats that is drains extremely quickly.
The HiFlow TuffMesh mat is designed and produced locally. This compound and weave make the mat both vandal and scratch resistant, delivering high durability and also adding the benefit that if a dog gets it's nail into the weave, the mesh will seize around the intrusion, something uncomfortable for the dog to continue doing, hence they will give up.
Cleaning
Both mats are easy to clean and disinfect, and non-bleaching detergents and disinfectants are recommended. Harsh bleaching agents and ammonia based cleaners are not recommended as they can compromise the material of the mats and reduce the lifespan.
What Our Clients Say
"I bought this brilliant bed for our chewy Staffy, Lucie. Try as she might (and believe me, she gave it her best!), she has now made peace with the fact that there's no way in.

Now she's using it happily and comfortably. Awesome!!"
"These Beds are fantastic. They suit exactly what we need. They drain really well and dry really quickly. They're super easy to clean and put up with the most challenging dogs."
We have been using ChewProof beds in our doggy day-care for a number of months and can't believe how strong they are. We have approximate 60 dogs a day and not one bed has been chewed or broken. Unlike other brands!
I currently work for Western Downs Regional Council in the Animal Management Team and we have updated our beds to Chewproof beds, Kevin came out and helped us set most of them and we are so thankful.

We love the new beds, they enable more efficient infection control on our facilities, creates more relaxed dogs to have a good bed and they are indestructible as well as easy to clean.
Really happy with both ChewProof Dog Beds and the bed they supplied. These people are wonderful communicators and really strive to make sure that you are happy with the product and know how to assemble it. Very customer (and dog) focused. This is our Labradors' 4th bed! Even though the product was not cheap, it would have been far cheaper to have purchased it first before the other 3! It is so well made, and the quality is fantastic. The dog loves it! Very comfortable. He still drags it around but it is standing up well to all his antics. He's given up trying to chew it and is just enjoying it. There's no damage to it at all. I would confidently recommend both this company and their products to anyone seeking a good quality and tough but comfortable dog bed. Very very happy (but not as happy as the dog lol!) Thank you!
We trialled 4 different brand tough beds over the last 3 months. Chewproof has been a clear winner in terms of durability, dog comfort and price.
They have seen everything from a 60kg St Bernard to teenage Labradors and still look new.
After going through a new bed every 2 weeks with my crazy little sister Sailor, we are 2 weeks in with our new ChewProof bed and not a single nibble! We got the XL because we like to share.

Thanks ChewProof for our new bed, Talbot and Sailor(the pups)
Excellent quality beds – easy to assemble, clean, and feel sturdy enough to last a long time. Finnish Lapphund approved.
Our Extended Warranty
The Lightweight Aircraft Grade Aluminium Frame Guaranteed for the life of your dog (10 years from purchase)

The Australian developed and made mats
– Riplock PVC Mats – 12 months for damage caused by your dog (Chewing, Scratching, Digging etc…).
– Heavy Duty Mesh Mats – 12 Months for any chewing related damage.

Chewproof Extended warranty is free upon registration post purchase